POWER TO WEATHER THE STORM
QUIETCONNECT® HOME STANDBY GENERATORS
A quieter, easier, better way to backup. Professionally installed and always at the ready, they automatically turn on the moment an outage strikes. Then they run powerfully, quietly and efficiently until the outage is over. They're simply the best choice for-backing up your home and keeping you Always On.
Standout features to consider for the Cummins Standby Generator: compact design, quiet, no start exercising, load management, exceptional motor starting, cold weather capability, and remote monitoring.
Electricity can't always be trusted. Bad weather, an aging infrastructure, accidents, animals and human error are just some of the reasons the power can go out. In fact, more than 36 million people nationwide experienced a power outage last year. Here's how a standby generator works to protect you during an outage.
For decades, the Cummins tradition of rugged reliability has been trusted to provide backup power to hospitals, fire stations and police departments. In fact, Cummins has been building some of the most powerful engines on earth for a century. From battlefields to cornfields, from highways to waterways, Cummins horsepower has helped move the world forward.
That same reliability is also built in to every Cummins home standby generator-because we all need the peace of mind knowing life can go on as normal, even when the power's out. So no matter where you live, our generators can be there, backing up your home or business and powering your life.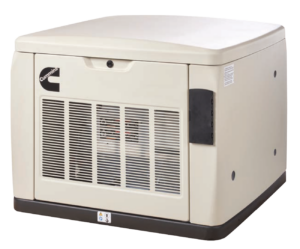 Cummins Inc. Box 3005
Box 3005
Columbus, IN 47202-3005
1-800-CUMMINS (1-800-286-6467)